GATHERING TO KNOW JESUS, SERVING TO MAKE A DIFFERENCE.
COMMUNION IS SERVED ON THE 1ST AND 3RD WEEKS OF THE MONTH.
Current Recorded Worship Service
Check out our recap video from our Burning of the Mortgage Celebration to the left!
We still have some of our memento candles left from our Celebration! Stop by the church office to pick yours up today!
EXCITING NEWS!
First Lutheran will have a NEW Drive-In Worship Complex for Summer 2022! You can help First Lutheran build our new Drive-In Worship Complex. Join the Drive-In Revival!
Click the "ANNOUNCEMENTS" button in the top right corner of the page for the latest update from John Adams, Sr.!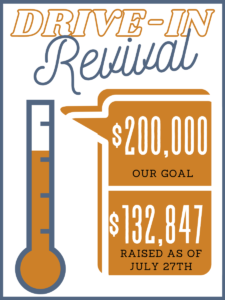 © 2021 First Lutheran | Powered by 3cross.org