ALPHA is a series of interactive sessions exploring the basics of the Christian Faith. 7th graders will gather on the first Wednesday evening of the month to explore with other 7th graders what it is that they believe and what their big questions in life are. Questions like "Is there more to Life?", "How Can I have Faith?", and "Does God heal today?". Each session includes a meal, watching a video that presents the questions for the week, and sharing their responses to the questions in their small group.
8th Grade Confirm not Conform
Confirm not Conform, or CnC, is a youth confirmation program that takes confirmation seriously. It exposes youth to a wide range of topics, including Scripture, sacraments, creeds, heresy, prayer, other religions, and serving others, and asks them to think through what they believe and why.
CnC emphasizes finding one's own voice rather than simply conforming to an external standard. It is a program that respects the work youth do as they explore their faith. We trust that when people put in the effort to articulate what they believe and why, they will make good choices about their next step in faith.
CnC is also a congregational development program. The entire church grows in faith by participating in Confirm not Conform, as mentors, parents, chaperones, or supportive onlookers who all make the commitment to support participants in the program in their life in Christ. The program includes, but is not limited to Wednesday evening sessions, developing and doing a service project, participating in worship and Sunday school activities, and Lenten service attendance.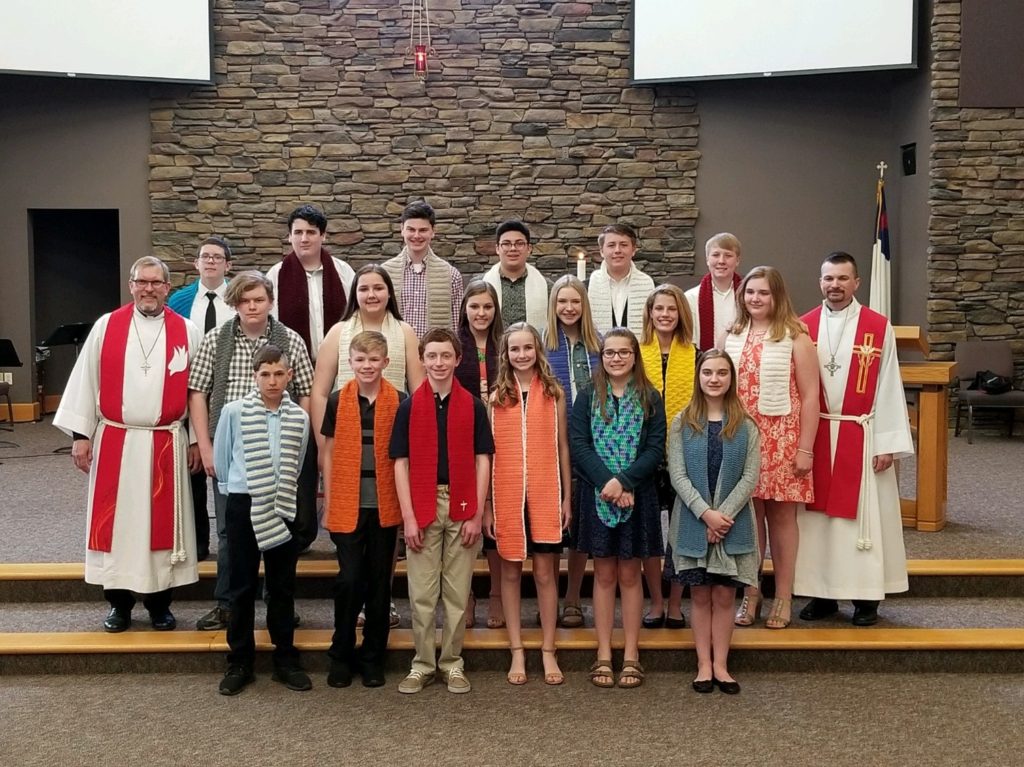 2019 Confirmation Class
2018 Confirmation Class