Confirmation is a journey in faith. On this journey, you will look at your relationship with God, each other, yourself and your Church. You will need openness. It may not always be easy or convenient; but with an open heart, there will be rewards. By signing a covenant, you make a holy promise before God. You are called to live this covenant to the best of your ability, trusting that God is always faithful to you.
It is in the family where faith is nourished and passed along as a treasured family possession, a legacy of faith. The family must be an important and involved part in the ongoing faith-growth of each other. Parents and children walk along this journey together and can learn and share together about God, Faith, and the Church.
This Confirmation program is such a journey – there will be sacrifice. This journey includes, but is not limited to: Wednesday evening classes, mentor meetings, service projects, participation in church and Sunday School classes, and Lenten service attendance.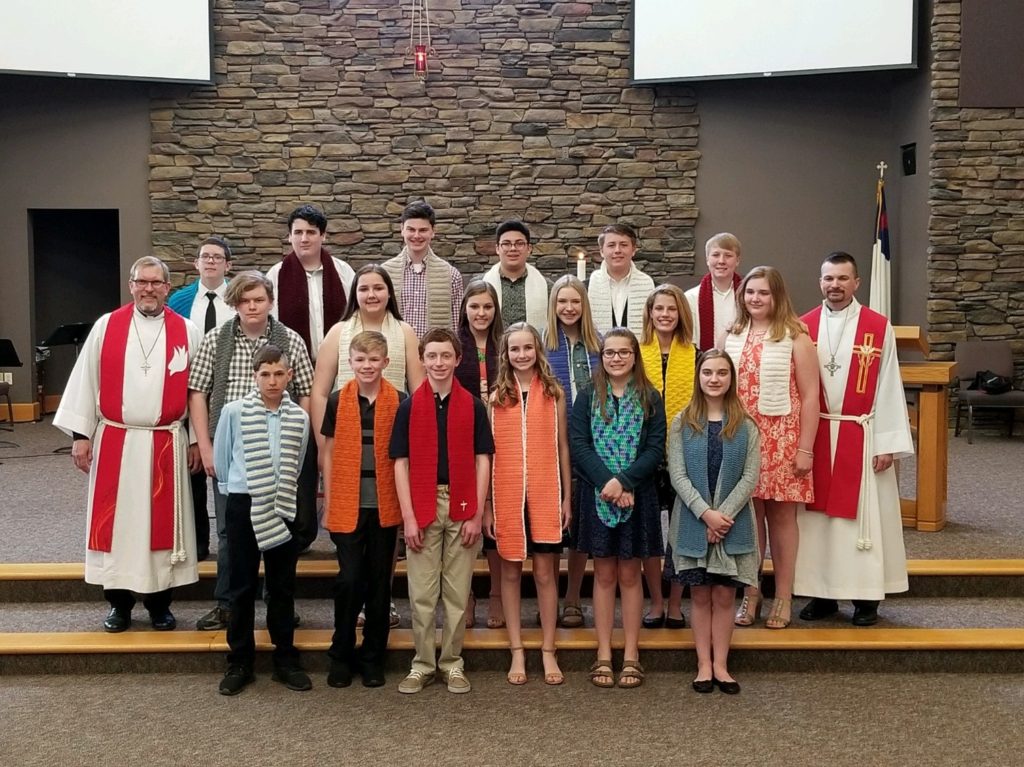 2019 Confirmation Class
2018 Confirmation Class