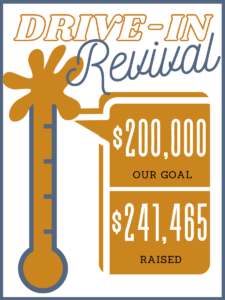 In the summer of 2021, we fundraised donations to help us create a new Drive-In Worship Complex! We reached our goal and are beginning the construction process. We hope to be worshipping in the new complex by summer of 2022!
If you have any questions/inquiries about the complex, you can reach out to John Adams Sr., by contacting the church office!
Check out our church Facebook page for lots of photo updates of the construction!