The First Lutheran Church of West Okoboji has created Endowment and Endow Iowa Funds within the Okoboji Foundation Family of Funds. These funds give us the ability to offer donors the Endow Iowa Tax Credit available only through a qualified community foundation. With a contribution to an Endow Iowa fund Iowa taxpayers may be eligible to receive a 25% Iowa Tax CREDIT in addition to normal federal charitable income tax deductions for certain charitable gifts. This is an exciting program that benefits both donors and the First Lutheran Church of West Okoboji. Your contribution continues to support the church structure and programs during and after your lifetime.
WHO SHOULD CONTRIBUTE TO THIS FUND? This type of fund is ideal for individuals, families, or businesses:
Donors to the First Lutheran Church of West Okoboji Endowment or Endow Iowa Fund want their charitable contribution to be used strategically. They recognize that the Board of Trustees will provide leadership and direction in prioritizing expenditures that will make a lasting positive impact for our facilitites and members.

Donors to these funds see the value in joining with others in these pooled investment endowments to ensure growth and availability of long-term resources for current and future needs.
The Okoboji Foundation is an affiliate of the Community Foundation of Greater Des Moines. CFGDM EIN# 42-6139033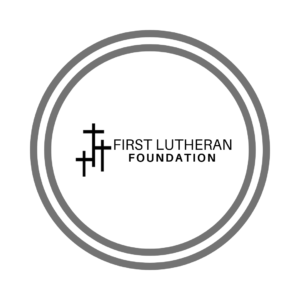 TO DONATE ONLINE:
First Lutheran Church of West Okoboji Fund or the Endow Iowa Fund

Click Here.
TO DONATE BY MAIL: